The holiday weekend is almost here and we have some great books for you to add to your digital TBR pile! Check out all the books you can snag the ENTIRE month of July for only $2.99 here:
---
Blood of an Exile by Brian Naslund
Bershad stands apart from the world, the most legendary dragonslayer in history, both revered and reviled. Once, he was Lord Silas Bershad, but after a disastrous failure on the battlefield he was stripped of his titles and sentenced to one violent, perilous hunt after another. Now he lives only to stalk dragons, slaughter them, collect their precious oil, and head back into the treacherous wilds once more. For years, death was his only chance to escape. But that is about to change.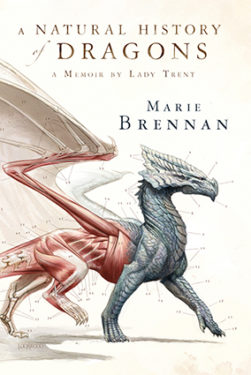 A Natural History of Dragons by Marie Brennan
All the world, from Scirland to the farthest reaches of Eriga, know Isabella, Lady Trent, to be the world's preeminent dragon naturalist. She is the remarkable woman who brought the study of dragons out of the misty shadows of myth and misunderstanding into the clear light of modern science. But before she became the illustrious figure we know today, there was a bookish young woman whose passion for learning, natural history, and, yes, dragons defied the stifling conventions of her day.
The Bard's Blade by Brian D. Anderson
Mariyah enjoys a simple life in Vylari, a land magically sealed off from the outside world, where fear and hatred are all but unknown. There she's a renowned wine maker and her betrothed, Lem, is a musician of rare talent. Their destiny has never been in question. Whatever life brings, they will face it together. Then a stranger crosses the wards into Vylari for the first time in centuries, bringing a dark prophecy that forces Lem and Mariyah down separate paths. How far will they have to go to stop a rising darkness and save their home? And how much of themselves will they have to give up along the way?
An Alchemy of Masques and Mirrors by Curtis Craddock
Born with a physical disability, no magical talent, and a precocious intellect, Princess Isabelle des Zephyrs has lived her life being underestimated by her family and her kingdom. The only person who appreciates her true self is Jean-Claude, the fatherly musketeer who had guarded her since birth. All shall change, however, when an unlikely marriage proposal is offered, to the second son of a dying king in an empire collapsing into civil war.
Powersat by Ben Bova
Two hundred thousand feet up, things go horribly wrong. An experimental low-orbit spaceplane breaks up on reentry, falling to earth over a trail hundreds of miles long. And it its wake is the beginning of the most important mission in the history of space. A sweeping mix of space, murder, romance, politics, secrets, and betrayal, Powersat will take you to the edge of space and the dawning of a new world.