Who doesn't love a good party? Since we're still being cautious about in-person bashes, we're rounding up our favorite SFF books with some truly out-of-this-world parties…for better or for worse. Check them out below!
---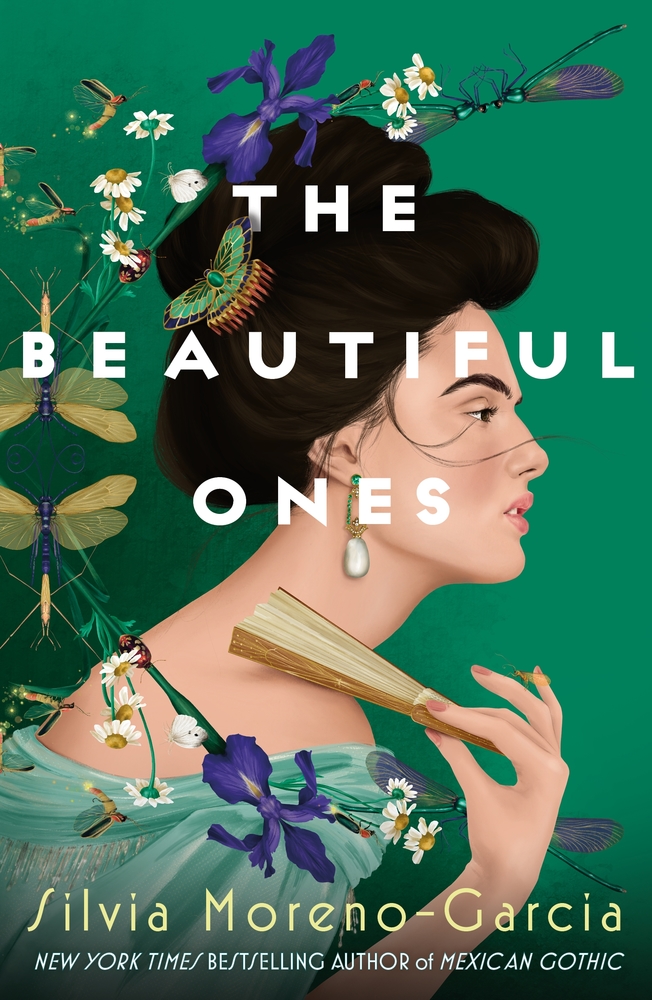 The Beautiful Ones by Silvia-Morneo Garcia
They are the Beautiful Ones, Loisail's most notable socialites, and this spring is Nina's chance to join their ranks, courtesy of her well-connected cousin and his calculating wife. And that means…parties, parties, parties galore! But with a *magical* twist.
A Memory Called Empire by Arkady Martine
Ambassador Mahit Dzmare arrives in the center of the multi-system Teixcalaanli Empire only to discover that her predecessor, the previous ambassador from their small but fiercely independent mining Station, has died. But no one will admit that his death wasn't an accident—or that Mahit might be next to die, during a time of political instability in the highest echelons of the imperial court. Mahit must navigate politics, parties, and poetry to find the truth.
The Chosen and the Beautiful by Nghi Vo
Jordan Baker grows up in the most rarefied circles of 1920s American society—she has money, education, a killer golf handicap, and invitations to some of the most exclusive parties of the Jazz Age. She's also queer and Asian, a Vietnamese adoptee treated as an exotic attraction by her peers, while the most important doors remain closed to her. But the world is full of wonders: infernal pacts and dazzling illusions, lost ghosts and elemental mysteries. In all paper is fire, and Jordan can burn the cut paper heart out of a man. She just has to learn how.
Six of Crows by Leigh Bardugo
Ketterdam: a bustling hub of international trade where anything can be had for the right price—and no one knows that better than criminal prodigy Kaz Brekker. Kaz is offered a chance at a deadly heist that could make him rich beyond his wildest dreams. But he can't pull it off alone. . . .Six dangerous outcasts. One impossible heist. And a party none of them will ever forget.
Jonathan Strange and Mr. Norrell by Susanna Clarke
The year is 1806. Centuries have passed since practical magicians faded into the nation's past. But scholars of this glorious history discover that one remains: the reclusive Mr Norrell, whose displays of magic send a thrill through the country. Proceeding to London, he raises a beautiful woman from the dead and summons an army of ghostly ships to terrify the French. Yet the cautious, fussy Norrell is challenged by the emergence of another magician: the brilliant novice Jonathan Strange. Young, handsome and daring, Strange is the very antithesis of Norrell. So begins a dangerous battle between these two great men which overwhelms that between England and France. And their own obsessions and secret dabblings with the dark arts are going to cause more trouble than they can imagine.