By Ariana Carpentieri:
Are you on the hunt for your next pulse-pounding thriller? Then we're going to instruct you to read The Instructor by phenomenal debut author T. R. Hendricks!
Derek Harrington, retired Marine Force Recon and SERE instructor, is barely scraping by teaching the basics of wilderness survival. His fledgling bushcraft school is on the cusp of going out of business and expenses are piling up fast. His only true mission these days? To get his ailing father into a full care facility and to support his ex-wife and their son.
When one of his students presents him with an opportunity too good to be true—$20,000 to instruct a private group for 30 days in upstate New York—Derek reluctantly takes the job, despite his reservations about the group's insistence on anonymity. But it isn't long before the training takes an unexpected turn—and a new offer is made.
Reaching out to an FBI contact to sound his concerns, Derek soon finds himself in deep cover, deep in the woods, embroiled with a fringe group led by a charismatic leader who will stop at nothing to get what he wants. When what he wants becomes Derek's head, the teacher is pitted against his students as Derek races against time to stop what could very well be the first attack by the domestic terrorist cell.
The Instructor is the an excellent choice for your next book club discussion. Here's a breakdown on what to watch, what to eat, what to drink, and what to listen to while you read it!
---
WHAT TO WATCH
Mark Greaney, #1 New York Times bestselling author of Burner, hit the nail on the head: "Packed with action, tension, and humanity, The Instructor delivers." And a series that delivers the same level of intensity that The Instructor does is Survivorman: a Canadian-based show that focuses on how one might survive alone, in a remote location, with minimal supplies until being rescued. Finding food, water, and materials to make fire and shelter pose the main challenges of each episode. This is very similar to the situation main character Derek Harrington from The Instructor finds himself in: deep in the woods, embroiled with a fringe group led by a charismatic leader who will stop at nothing to get what he wants, and fighting for survival!
WHAT TO EAT
Derek, a character of pure mental and physical strength, is someone who I bet knows the importance of having a high-protein diet. But I can't just suggest any regular protein-packed snack here–it must be one that's fit for survival. Legacy's supply of freeze-dried beef comes with 100% USDA beef that has a tender texture, amazing flavor, and 17 grams of protein per serving. It can be stored for up to 10-15 years or made into individual servings that are convenient for cooking on outdoor trips!
WHAT TO DRINK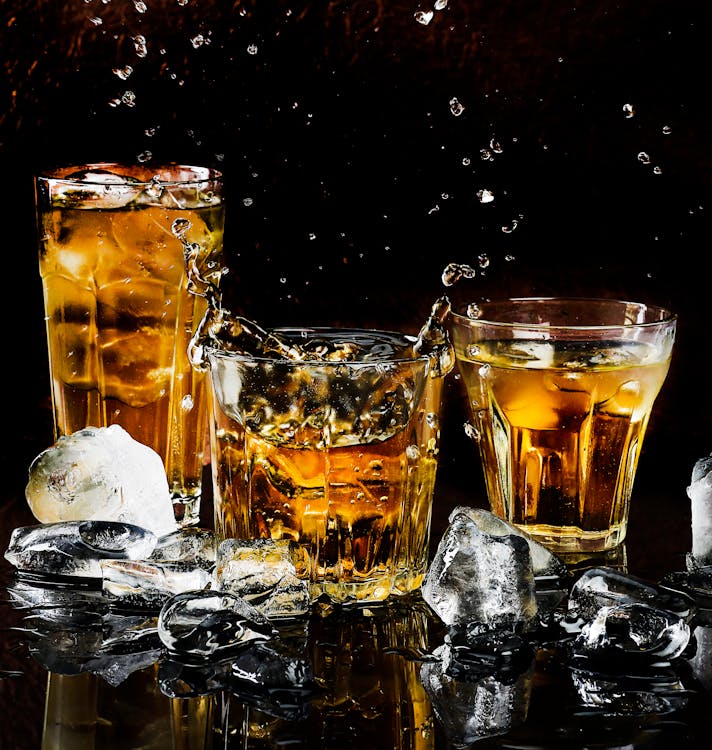 "The apartment is dark and strangely quiet, save for the buzz of the fridge and the clock ticking on the wall. Derek sits at the small table wedged in the space between the two bedroom doors. A rocks glass of bourbon sits perspiring on the tabletop. The phone Marshal gave him and a digital recorder next to it. He stares at the empty chair across from him and takes a sip" (page 81). It's no secret The Instructor is a book that packs a serious punch. A hot read like this (there's literal fire on the cover, folks) deserves a drink with a kick. So you can raise a glass and toast with Derek by joining him in sipping on some bourbon! But if alcohol isn't your thing, then you can substitute it with something like Kentucky 74, which is a non-alcoholic spirit that comprises the familiar notes of oak, vanilla, caramel, and smoke–reminiscent of an excellent bourbon.
WHAT TO LISTEN TO

In this amazing guest post by the author himself, T. R. Hendricks mentions some staple anthems that helped him set the scene as he wrote the book. Here's the Spotify playlist so you can head-bang along with us!
---
Click below to order your copy of The Instructor, available now!