Spring is in the air, and a new season means, you guessed it, NEW BOOKS!!! Check out everything coming from Tor Books in spring 2021 here:
---
March 1
A Desolation Called Peace by Arkady Martine
An alien armada lurks on the edges of Teixcalaanli space. No one can communicate with it, no one can destroy it, and Fleet Captain Nine Hibiscus is running out of options. In a desperate attempt at diplomacy with the mysterious invaders, the fleet captain has sent for a diplomatic envoy. Now Mahit Dzmare and Three Seagrass—still reeling from the recent upheaval in the Empire—face the impossible task of trying to communicate with a hostile entity. Their failure will guarantee millions of deaths in an endless war. Their success might prevent Teixcalaan's destruction—and allow the empire to continue its rapacious expansion. Or it might create something far stranger . . .
March 16
The Fiends of Nightmaria by Steven Erikson
The king is dead, long live King Bauchelain the First, crowned by the Grand Bishop Korbal Broach. Both are ably assisted in the running of the Kingdom of Farrog by their slowly unravelling servant, Emancipor Reese. However, tensions are mounting between Farrog and the neighboring country of Nightmaria, the mysterious home of the Fiends. Their ambassador, Ophal D'Neeth Flatroq, seeks an audience with King Bauchelain. But the necromancer has some other things on his plate. To quell potential rebellion nearly all the artists, poets, and bards in the city have been put to death. A few survivors languish in the dungeons, bemoaning their fates. Well, just moaning in general really…and maybe plotting escape and revenge.
March 23
Stand on Zanzibar by John Brunner
Now in a Tor Essentials edition, the Hugo Award-winning, uncannily prophetic Stand on Zanizbar is a science fiction novel unlike any before in that remains an insightful look at America's downfall that allows us to see what has been, what is, and what is to come. Now withan introduction by cyberpunk pioneer Bruce Sterling, author of Distraction and Islands In the Net.
April 13
The Helm of Midnight by Marina Lostetter
In a daring and deadly heist, thieves have made away with an artifact of terrible power—the death mask of Louis Charbon. Made by a master craftsman, it is imbued with the spirit of a monster from history, a serial murderer who terrorized the city. Now Charbon is loose once more, killing from beyond the grave. But these murders are different from before, not simply random but the work of a deliberate mind probing for answers to a sinister question. It is up to Krona Hirvath and her fellow Regulators to enter the mind of madness to stop this insatiable killer while facing the terrible truths left in his wake.
Breath by Breath by Morgan Llywelyn
In Breath by Breath, book three in the trilogy, the residents of Sycamore River have weathered the Change and the nuclear war it provoked. They emerge to try to build a life from the shattered remains of their town. But for some, the very air has become toxic. The people of Sycamore River have to survived the unthinkable. Can they build something new from the ashes? Llywelyn blends her signature character-driven portrait of small-town life with the appeal of William Fortschen's One Second After.
April 20
The Last Watch by J. S. Dewes
The Divide. It's the edge of the universe. Now it's collapsing—and taking everyone and everything with it. The only ones who can stop it are the Sentinels—the recruits, exiles, and court-martialed dregs of the military. At the Divide, Adequin Rake commands the Argus. She has no resources, no comms—nothing, except for the soldiers that no one wanted. Her ace in the hole could be Cavalon Mercer–genius, asshole, and exiled prince who nuked his grandfather's genetic facility for "reasons." She knows they're humanity's last chance.
Fortress of Magi by Mirah Bolender
The Hive Mind has done the impossible—left its island prison. It's a matter of time before Amicae falls, and Laura Kramer has very few resources left to prevent it. The council has tied her hands, and the gangs want her dead. Her only real choice is to walk away and leave the city to its fate.
April 27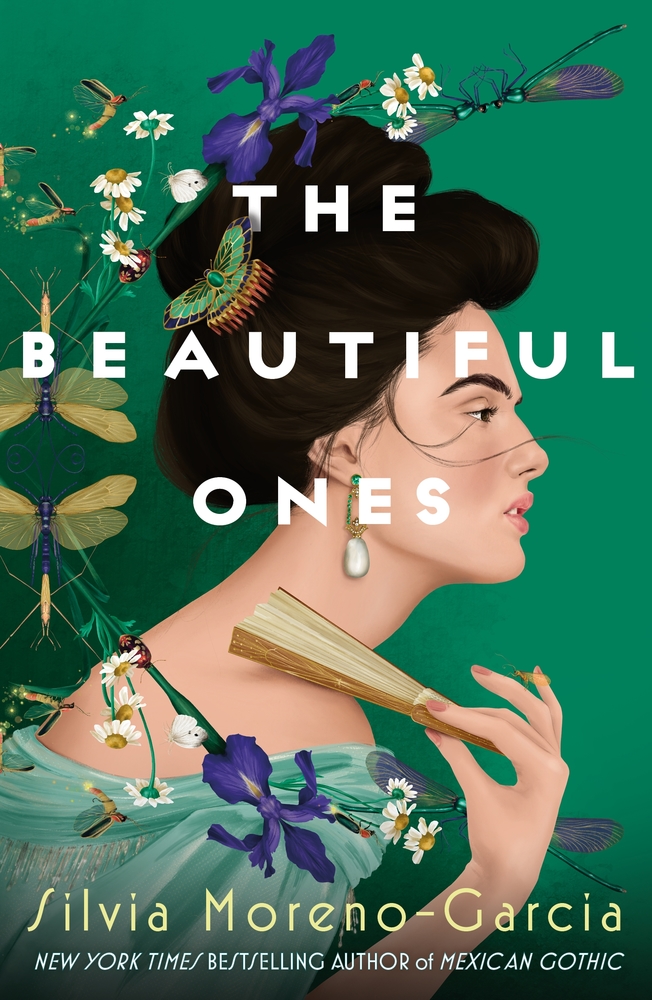 The Beautiful Ones by Silvia Moreno-Garcia
They are the Beautiful Ones, Loisail's most notable socialites, and this spring is Nina's chance to join their ranks, courtesy of her well-connected cousin and his calculating wife. But the Grand Season has just begun, and already Nina's debut has gone disastrously awry. She has always struggled to control her telekinesis—neighbors call her the Witch of Oldhouse—and the haphazard manifestations of her powers make her the subject of malicious gossip. When entertainer Hector Auvray arrives to town, Nina is dazzled. A telekinetic like her, he has traveled the world performing his talents for admiring audiences. He sees Nina not as a witch, but ripe with potential to master her power under his tutelage.
May 4
Immunity Index by Sue Burke
In a US facing growing food shortages, stark inequality, and a growing fascist government, three perfectly normal young women are about to find out that they share a great deal in common. Their creator, the gifted geneticist Peng, made them that way—before such things were outlawed. Rumors of a virus make their way through an unprotected population on the verge of rebellion, only to have it turn deadly. As the women fight to stay alive and help, Peng races to find a cure—and the cover up behind the virus.
May 11
The House of Always by Jenn Lyons
In the aftermath of the Ritual of Night, everything has changed. The Eight Immortals have catastrophically failed to stop Kihrin's enemies, who are moving forward with their plans to free Vol Karoth, the King of Demons. Kihrin has his own ideas about how to fight back, but even if he's willing to sacrifice everything for victory, the cost may prove too high for his allies. Now they face a choice: can they save the world while saving Kihrin, too? Or will they be forced to watch as he becomes the very evil they have all sworn to destroy.
May 25
The Blacktongue Thief by Christopher Buehlman
Kinch Na Shannack owes the Takers Guild a small fortune for his education as a thief, which includes (but is not limited to) lock-picking, knife-fighting, wall-scaling, fall-breaking, lie-weaving, trap-making, plus a few small magics. His debt has driven him to lie in wait by the old forest road, planning to rob the next traveler that crosses his path. But today, Kinch Na Shannack has picked the wrong mark. Galva is a knight, a survivor of the brutal goblin wars, and handmaiden of the goddess of death. She is searching for her queen, missing since a distant northern city fell to giants. Unsuccessful in his robbery and lucky to escape with his life, Kinch now finds his fate entangled with Galva's.
June 1
The Library of the Dead by T. L. Huchu
Ropa dropped out of school to become a ghostalker – and they sure do love to talk. Now she speaks to Edinburgh's dead, carrying messages to those they left behind. A girl's gotta earn a living, and it seems harmless enough. Until, that is, the dead whisper that someone's bewitching children – leaving them husks, empty of joy and strength. It's on Ropa's patch, so she feels honor-bound to investigate. Ropa will dice with death as she calls on Zimbabwean magic and Scottish pragmatism to hunt down clues. And although underground Edinburgh hides a wealth of dark secrets, she also discovers an occult library, a magical mentor and some unexpected allies. Yet as shadows lengthen, will the hunter become the hunted?
Alien Day by Rick Wilber
Will Peter Holman rescue his sister Kait, or will she be the one to rescue him? Will Chloe Cary revive her acting career with the help of the princeling Treble, or will the insurgents take both their lives? Will Whistle or Twoclicks wind up in charge of Earth, and how will the Mother, who runs all of S'hudon, choose between them? And the most important question of all: who are the Old Ones that left all that technology behind for the S'hudonni . . . and what if they come back?
June 8
Shadow & Claw by Gene Wolfe
The Book of the New Sun is unanimously acclaimed as Gene Wolfe's most remarkable work, hailed as "a masterpiece of science fantasy comparable in importance to the major works of Tolkien and Lewis" by Publishers Weekly.